Many of you probably wonder what it is that I see in cycling.  Having spent the first 40+ years of my life thinking that cycling was only for people who couldn't afford proper transport I understand this point view but feel that it is my duty to educate you.  So, 10 reasons why cycling is THE sport for real men with photographic proof:
1/  Cycling is a kit-based sport – men like kit
2/  It holds back middle age spread – cyclists are always lean and fit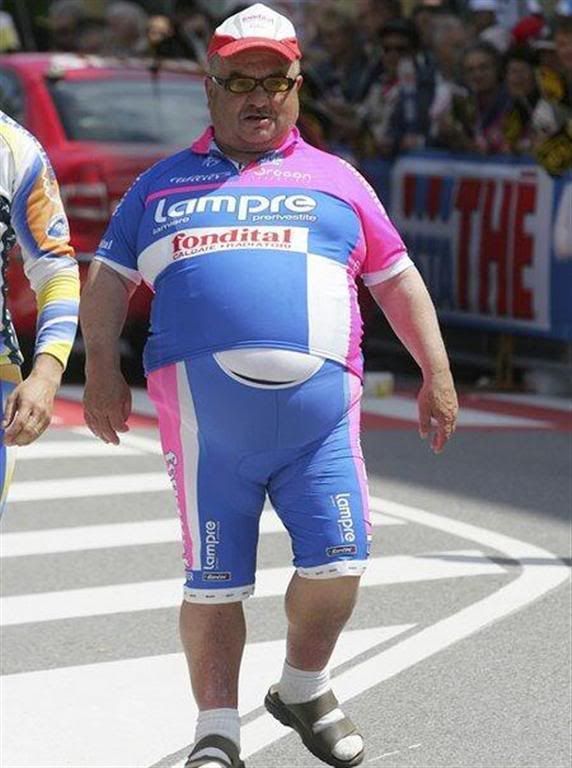 3/ It is an outdoor sport – you will always have a healthy tan to attract the girls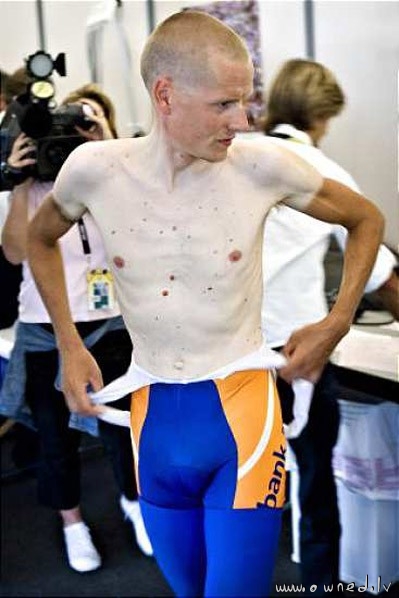 4/  Cycling is accessible to the masses – even if you cannot afford a decent size car to transport your bike to an event you can always make do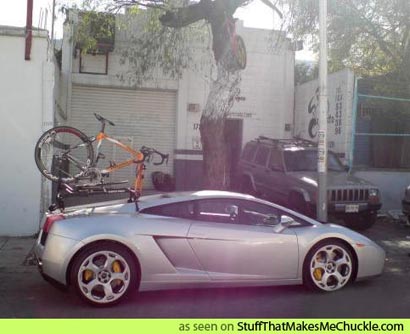 5/  There are competitive events for all tastes  – here is cycloironing
6/  Cycling is a great way to meet new friends and you will soon become bosom pals
7/ Cycling is fun for all the family
8/  The bicycle is very versatile and can meet all your transport needs
9/  I mean ALL your transport needs
10/  And finally…you get to wear lycra – cycling is virtually the only sport that allows you to show everyone the fine details of your genitals without being arrested
 Of course the big downside of cycling is the danger of being hit by a stupid driver who say 'I just didn't see him'.  But so long as you make yourself and your bike as visible as possible you should be OK!